Bio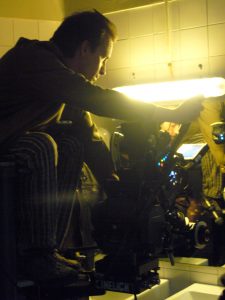 His interest on cinema and photography started early on his adolescence. For years Rodrigo was a photo assistant on a diversity of print Jobs, working in Rio de Janeiro, Miami and New York for several photographers and publications.
Over the years, a passion for storytelling, took him towards camera assisting, and them to cinematography on 2005.
Initially, he shot commercials in São Paulo, for clients such Marie Claire, AXE, VW, Bradesco Banking, and TIM mobile. On 2011, with the Emmy International winner for best Comedy INVISIBLE WOMAN, Rodrigo completes his transition to narrative work.
With three Brazilian Society of Cinematography (ABC) awards, and two Silver Telly awads for best direction of photography for TV series, plus a Gramado Award for best cinematography for short film, Rodrigo continues to develop his artist vision on narrative work, for HBO Max, Netflix, Prime, Star + and Globoplay.